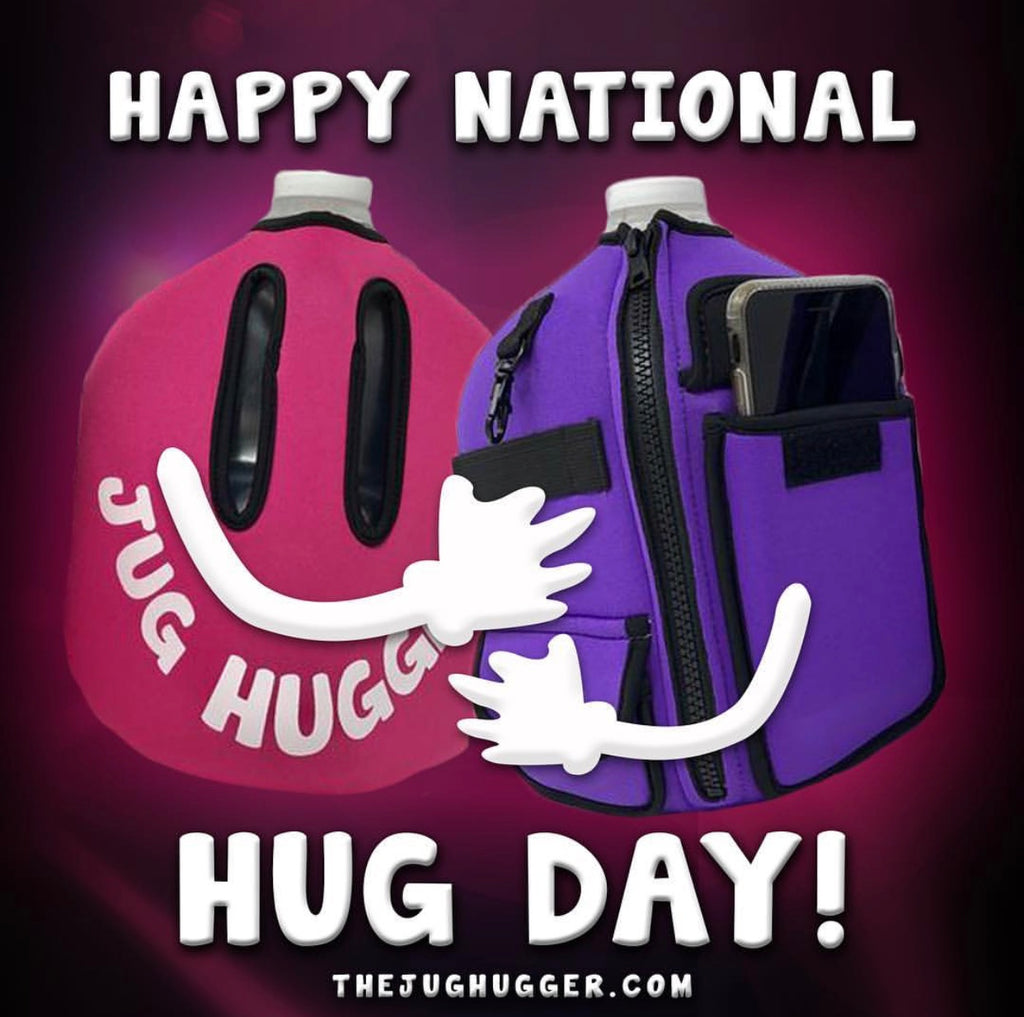 TAKE CARE OF YOUR JUGS AND THEY WILL TAKE CARE OF YOU!
Give your Jug Hugger products the proper TLC they deserve and they will hug you for a long time! Washing is quick and easy.
HOW TO WASH YOUR JUG HUGGER
Instructions for washing:
Zip up the zipper and close Velcro pockets.
Place in washing machine with like-items or option to use a garment bag during wash cycle.
Select cold water and use your normal detergent, no bleach!
Hang dry (do NOT machine dry).
Frequency: no more than once a month
HOW TO WASH YOUR BPA-FREE GALLON JUG
Instructions for washing:
Unscrew cap and empty contents.
Put a small amount of liquid dish soap into the plastic jug.
Pour a small amount of warm/hot water into the jug and screw the cap back on tightly.
Swirl the soapy water around the jug until all inner surface area are cleaned.
Rinse the remainder of soap out of the inside of the jug and cap until completely soap-free.
Set out to dry.
Frequency: once a week
You can also check out our step by step videos for caring for your Jug Hugger products on our YouTube Channel. YouTube.com/theJugHugger
Read more →
---
---
---
---